Earlier this summer I started to learn to dance the song THESE ISLANDS by Danny Couch, his Almost Paradise CD (#5). As I practiced, ova & ova & ova again, hearing "This is aloha, this is aloha, this aloha…." my mind finally snapped thinking you know what, this is one of those home sick songs. I'm going to attend da Aloha World Gatherings dinner….so maybe…. hmmmmm
So I practiced and I practiced. Cause I kinda slow like that, so I'm thinking muscle memory right; it'll register. Long story short I emailed IZ & UK telling dem, IF get time right before we sing HAWAII ALOHA I like dance THESE ISLANDS as a gift of hula, mahalo & aloha.
Inhale…tell me if you can smell dis: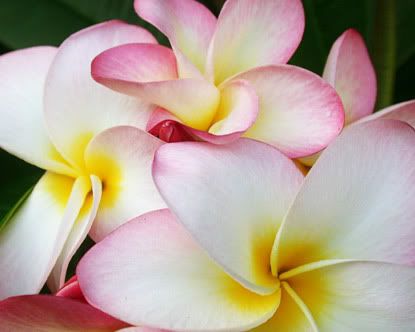 Ok so that was months and months ago. One week before the dinner I get an email saying its a go, yeah dance dat hula; only 2 people knew. So the activities at the dinner are winding down and IZ says:
"You ready, you not sked?"
"Yeah I ready, no I not sked." (Only me right, nobody to compare to if I going kapakahi or not.)
So she says "us go." We walk toward the dance area, she holding da mike and she tells everybody standup, join hands & make a circle. I'm behind her saying "wait wait wait, we not singing Hawaii Aloha yet?"
"Shuttup and dance."
I go to the dance floor. I have a moment of panic because nobody is sitting in their seats they are all standing in a big circle, the lights are in my eyes and all I really see is shadows of people standing in a circle holding hands.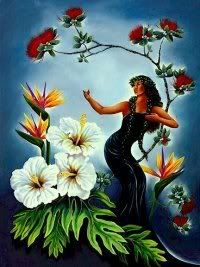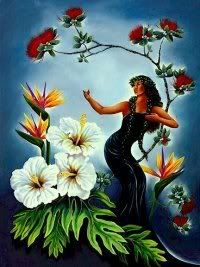 So I'm standing there acking like I know what I going do because afta all I did practice, right? Right. The music comes on and I pretend, just like practice……but only fo'real now people stay watching…..hala.
Da first part is just standing there, right foot out and doing da motions.

Have you seen these Islands
Have you seen the beauty of this land
Do you know its people
Brothers, Sisters walking in hand in hand
Have you seen the ocean, miles and miles of crystal deep blue sea
Can you smell the flowers
Fill the air with fragrances for free
This is aloha, this is aloha, this is aloha
This land of Hawaii…….
So I just poser dancing the above. The ocean part suppose to be close to da floor, like low tide-ish but I had this dress on, if I went make low tide da "volocanoes" would have "fall out" free show distracting kine. So I had to adjust da ocean to lilobit high tide keep my back straight so da volocanoes stay in its place.

Anyway by da time I reached "fragrances for free" I figured out I was going way to fast and I need to breath and relax, let go & let God…..
Needless to say I got thru the song. I think I danced from the na'au, from da inside out; why else would people cry? Imagine if you will……a room full of homesick peoples holding hands in a circle, imagine this homesick song playing, and in da middle of dis circle one homesick person dancing da song. All that homesick aloha & mana'o ~ wot? ~ going come in in waimaka's yeah.
It was good tears. Happy sad tears. No there wasn't sadness. Ok sad us no stay home but as ok cause us just wen pau eat and we was full and we had each ada, yeah.
For me it was a very touching experience. I got more aloha then I could of ever thought of. I knew that if I did the song right there would be tears, mines. So I was so overwhelmed by da aloha and mahalos. It was a very encouraging experience.
Mahalo so much to all those who were there and for all the kind words and aloha. Mahalo for the fellowship we shared that evening. God willing, hana hou next year!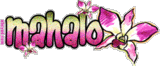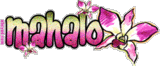 Ohwowlaulau & now get video. Look who's on youtube. Mahalo UK.
Told you. What happens in LasVegas, ends up on someones blog. *L*