Ton ton ton TON ton ton TON TON…..OH thats the Star Wars theme song, you know when the stormtroopers are marching…. Who doesn't like Star Wars? Oh yeah there are some SciFi haters. hehehe So anyways I SAW the STORMTROOPERS……..and DarthVader….. and and and…….
I couldn't read the banner……anyways its a group of Star Wars enthusiast or re-enactors or what ever they are called…. I saw DarthVader and he was very very tall. Elevator shoes maybe….. Regardless it was very cool….
CHEWBACA was there……seeeeeeee
There were all kinds of characters…..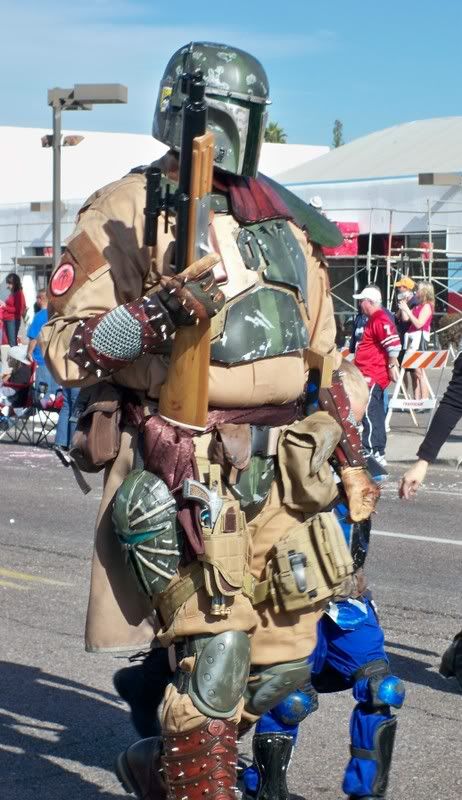 Then there were……SANDPEOPLE…
There was a lot of STORMTROOPERS…….
BUT you know what was missing….. EWOKS! There was no ewoks. So I had to go find an Ewok picutre……