Woohoo I went to the gym. About frkng time ain't it? For once I dragged my notsosorryass into the gym this morning. Hoooo wot a good girl am I! One day. After how many MISSED days.
Of all people, I know for myself how good going to the gym is for me. I know it may not look like it but hey looks are deceiving. LOL Whether it looks it or not, I need the gym. Just cause. General health. Blood pressure. Mental/depressive lapses. Its just a good habit to have. For me, its very necessary. But do I act like it? NO. Slacker. whatever….
My issue is getting to da gym. Excuses. Laziness. Like I said excuses. Then once I get in there, its like why didn't I get here sooner. And at the end of a workout its like, "why don't I do this everyday or every other?" Why don't I do it more often. Retarded. I have that "undisciplined" gene. LOL yeah chalk it up to genetics. (although I think its called L-a-z-y) There are peoples with the "disciplined" gene and those without. I'm without…..
Today I did legs. I love leg days. I always walk out of the gym taller, better posture; back straight with an exaggerated teerah walk. That should be everyday, not just when one walks out of the gym.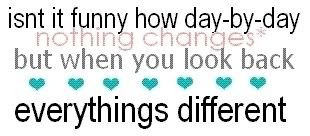 Right? Right.
I also did some arms, and if I do triceps I may as well do biceps. Yes lets tone the top and bottom. Can't have those arms waving when I'm not. I have skinny friends with flabby triceps. ssshhh don't tell'um I said. I mean if you wear a size 2 shouldn't your arms be 2-ish instead of 12. Do you know what I mean. I like to think my thickness is all proportionally THICK so there's no question.